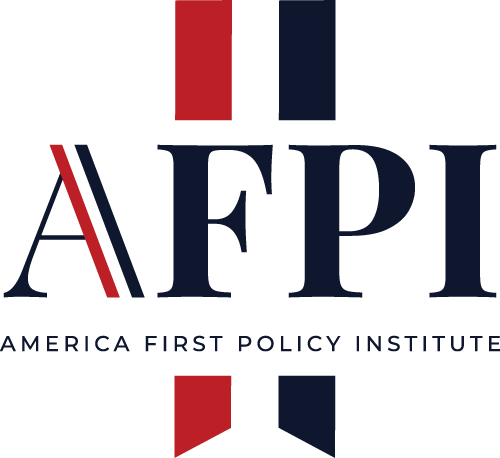 Center for Law and Justice
Op-Ed: Supporting America's Heroes Who Continue to Hold the Line – In Spite of It All
December 06, 2021
By: Pam Bondi & Matthew Whitaker in Real Clear Policy
The year 2020 is one most people will never forget due to the Covid-19 pandemic, but an even more insidious virus was also infecting communities all across America — a movement to defund the police. In 2020, particularly in cities where the mantra of "defund the police" drove public policy, violent crime started to rise at shocking rates and continues on that ill-fated trajectory to this day.
According to the Washington Post, "The United States has experienced the largest single one-year increase in homicides since the country started keeping such records in the 20th century, according to crime data and criminologists."
The CDC's National Center for Health Statistics data suggests the homicide rate for the United States rose 30% between 2019 and 2020 and is "the highest increase recorded in modern history. The previous largest increase in the US homicide rate was a 20% rise recorded from 2000 to 2001 only because of the September 11 terror attacks."
According to the Covid-19 and Crime Impact Report from the National Commission on Covid-19 and Criminal Justice (CCJ), "the number of homicides rose by 24% compared to the first quarter of 2020 (an increase of 193 homicides) and by 49% compared to the first quarter of 2019 (an increase of 324 homicides)."
But why have we seen this incredible upward spike in violent crime, especially when many cities across America have been in lockdown — logic would suggest that crime should have decreased due to less people being out and about. The answer — Democratic leaders have turned their backs to those that have held the line between good and evil. At least 13 Democratic-controlled cities have either defunded or are in the process of defunding their police departments according to a Forbes report from August 2020.
New York City
Washington, D.C.
Baltimore
Philadelphia
Los Angeles
San Francisco
Atlanta
Minneapolis
Seattle
Salt Lake City
Portland, Oregon
Hartford, Connecticut
Norman, Oklahoma
Austin, Texas
In the wake of their efforts to defund police, these cities continue to see a rise in violent crime more than a year later, all 13 of them.
According to the Atlanta Journal Constitution, "Atlanta police have investigated 64 homicide cases in 2021, a 58% increase over this time last year. The surge follows a historically deadly 2020, when authorities investigated 157 homicide cases — the most in more than two decades." In the nation's capital, there have been nearly 200 homicides to date, about a 20 percent increase that is in line with the national FBI figures. In New York City, killings rose almost 40 percent, and shootings nearly doubled from the previous year.
Statistics show how insidious a problem violent crime is in many parts of the U.S.
These individuals that decry "defund the police" paint with a broad brush, labeling many heroic individuals as "bad people." Some of those heroes, with whom many villainize, have made the ultimate sacrifice to protect you, me, and our children. Police are tasked with maintaining the peace and confronting unspeakable evil. When the rest of us are running from the gunfire, they are running towards it because they pledge to serve and protect. In fact, according to statistics reported to the FBI, "59 police officers were killed in the line of duty from January 1, 2021, to September 30, 2021. This marks a 51 percent increase in the number of police officers killed when compared to the same period last year." Police officers are daughters, sons, wives, husbands, mothers, and fathers who also want to live in safe communities.
Deputy Lena Marshall was shot and killed after a suspect opened fire on her and other officers while responding to a domestic violence call. Deputy Marshall was not just a police officer who was holding the line between good and evil, she was a mother of 3, a wife, and a daughter. These are real people who make real sacrifices for you and me.
Sgt. Kelvin Ansari spent 21 years in the Army before joining the Savannah Police Department. He was shot and killed while responding to a robbery call. "We lost a man who spent a substantial portion of his life protecting the country and protecting the community," Police Chief Roy Minter said following Ansari's death. "We lost a husband, we lost a father, and we lost a leader."
As Attorneys General, we know firsthand the value and necessity of our law enforcement officers. We have worked tirelessly to uphold the law and ensure these brave women and men are given the dignity and respect they deserve. Police officers need adequate tools, resources, and training to be able to serve and protect the communities they serve, but they also need the respect and support of those communities, especially the leadership.
Pam Bondi serves as the Co-Chair of the Center for Law and Justice at the America First Policy Institute (AFPI). She previously served as the 37th Florida attorney general from 2011 to 2019 and was the first woman elected to the office. Matthew Whitaker serves as AFPI's Co-Chair of the Center for Law and Justice. He previously served as Acting Attorney General of the United States during President Donald J. Trump's Administration.