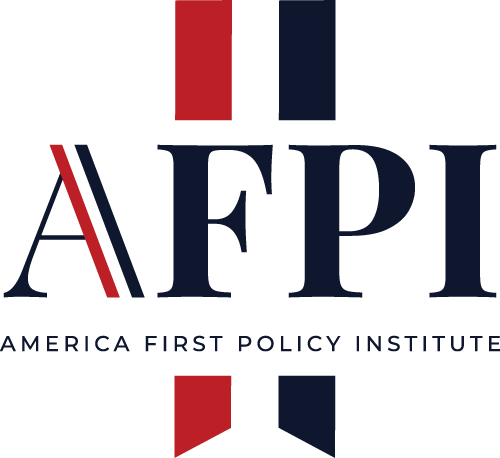 Center for Election Integrity
Read the Entire Big Government Socialist Spending Bill Before Voting
September 28, 2021
One of the worst kept secrets in Washington is that lawmakers and congressional staff often do not read bills before Members vote. It's sad, but true. This phenomenon is not limited to Republicans or Democrats, as both parties have in the past been guilty of rushing through large bills, some several thousand pages long, without time for a thorough examination of the content. As a result, lobbyists, large corporations, and wealthy donors often benefit from special "pork barrel" spending provisions tucked away in huge spending packages. And I know pork – as a kid, I raised pigs on my family's farm in Iowa.
The $3.5 to $5.5 trillion budget reconciliation bill currently written is no exception. Although the ink is not yet dry, liberal leaders in Congress are already pushing to expedite final passage at a speed that prevents robust analysis. This speed will inevitably produce a situation where lawmakers are again asked to vote on massive spending increases without actually knowing what they are spending their constituents' hard-earned tax dollars on.
The latest iteration of the big-government socialist spending bill from the House is 379,279 words long. With an estimated cost of $5.5 trillion, that's over $14.5 million of hard-earned taxpayer dollars per page on average. The average person can read 238 words per minute. Thus, to read the current pork-laden spending bill, it would take nearly 27 hours of continuous reading (without being interrupted by Rachel Maddow news alerts, fundraisers with big donors, or lobbyist calls). And that's just a simple reading of the bill, never mind the due diligence that hardworking Americans deserve for a bill that would touch nearly every facet of their lives and affect how they spend their hard-earned money. Hardworking Americans deserve time for reading, fact-finding, researching, and deliberation on the bill when pens are down on each version of the legislation being considered. At least a week to read each new version is a good place to start.
Liberals have included a host of policies only tangentially related to the budget, many of which would result in funding for their pet projects and political allies. These proposals lack a broad democratic mandate. Liberals are trying to push through a far-reaching radical agenda through an expansive and expedited budget reconciliation process, rather than face the visibility of or achieve the broader consensus needed for individual proposals to be addressed as stand-alone bills.
A prime example is an attempt to completely overhaul U.S. immigration law by granting mass amnesty for millions of illegal immigrants, which would incentivize human trafficking by increasing the pull factor and demand signals sent by the U.S. government. Thankfully, the Senate parliamentarian ruled that such a policy could not be included in the reconciliation bill, but the Biden Administration and liberals seem determined to revive the policy under the auspices of budget reconciliation – a scary proposition given the Biden Administration's border security failures.
The bill also includes energy policy provisions that would likely lead to higher prices for families as they fill up their gas tank, heat their home, or keep the lights on at their small business.
Even niche constituencies who overwhelmingly support liberal politicians receive their share of special carve-outs. Musicians will be able to deduct up to $150,000 for "sound recording productions," electric bicycle purchasers will receive a 15 percent refundable tax credit, union members will be subsidized for political donations, and members of the media will receive special tax breaks, just to name a few examples.
The legislation proposes significant federal tax increases, particularly on capital gains. The bill will also likely roll back the state and local tax deduction (SALT) cap. Such a move would benefit very wealthy Americans in blue states while leaving Americans in red states with a higher net tax burden, a blatant political move to reward those who are loyal to the party currently in power. It would seem, liberals in Congress now protect the rich and famous.
Current congressional leaders know they do not have a democratic mandate for the pork and radical proposals included in the big government socialist spending package – that's exactly why they are utilizing the reconciliation process to try to jam those things through without transparency and robust debate.
The more information that is revealed about the bill, the less popular it becomes with the American people. According to a poll from Scott Rasmussen, 81% of voters believe Members of Congress should be given time to read the bill before taking a vote. Of that percentage, 76% say at least a week should be allowed. Let's hope lawmakers slow things down to prioritize hardworking Americans over special interests and lobbyists.
From the beginning, Democrats have framed this as an effort to "remake" America. As the legislation has taken shape, it looks to do just that, affecting the lives of ordinary Americans on everything from increased energy prices, to higher taxes, to continued work disincentives – all of which will hamper the economic recovery that began under the previous administration. With such important implications, the American people deserve to know what is included in the legislation, so that they can give their representatives feedback. Members must be given time to do what anyone who wants to understand a piece of legislation should do – read it.
Doug Hoelscher serves as Chief Operating Officer for the America First Policy Institute (AFPI).