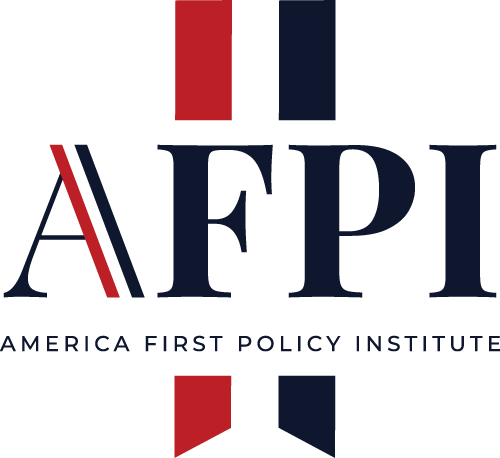 Center for American Prosperity
2022 State of America's Economy
February 23, 2022
The State of America's Economy - Americans Paying Dearly under President Joe Biden

WASHINGTON, D.C. – The 2022 State of the Union Address by the President will be delivered in less than one week. Today, the America First Policy Institute (AFPI) releases the real impacts of the current administration on hard-working Americans.
"I doubt the American people will hear much about it during the State of the Union, but Joe Biden's presidency is costing people dearly," said Larry Kudlow, Chair of the America First Policy Institute Center for American Prosperity, and former Director of the National Economic Council under President Donald J. Trump. "It costs Americans more for gasoline, groceries, and just about every other product. Americans are staring at empty store shelves and must be thinking 'it wasn't like that just a few short years ago. Big government socialism has utterly failed. Americans are paying the price."
"Americans know the America First economic policies of the previous administration produced record job growth, growing paychecks, reduced gas and energy prices, and finally started to level the playing field so American workers and American companies could compete and win against global competition," said Brooke Rollins, President and CEO of the America First Policy Institute, and former Director of the White House Domestic Policy Council under President Trump. "For America to start winning again, we must make the historic Trump tax cuts permanent, restore America's energy independence, and fight for free and fair trade deals that will restore the promise of putting American workers first."
What Americans are Paying for the Basics (When They Can Find Them):
Gasoline +40%
Beef +16%
Chicken +10.3%
Used Cars/Trucks +40.5%
New Cars +12%
Inflation is costing American families and workers hundreds of dollars.
If Congress and the Biden Administration had advanced sound economic policies over the last year, Americans wouldn't be forced to carry the heavy burden that comes with rising inflation.
*****************
More information about the America First Policy Institute's economic research and policy proposals can be found here.
Thursday the America First Policy Institute will focus on the State of America's Border and Security.