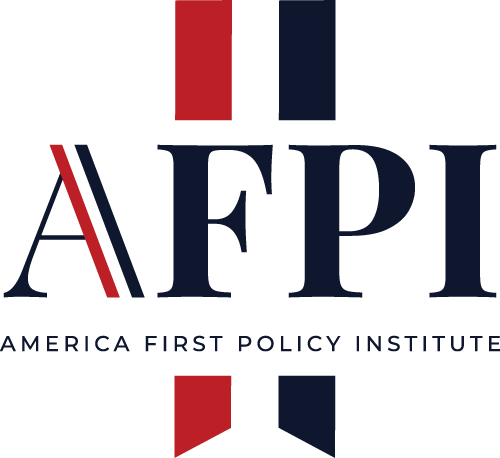 Center for the American Worker
What Can Be Done to Help America's Small Businesses
June 15, 2022
Last week, Dr. Michael Faulkender, Visiting Fellow at the America First Policy Institute, testified before the Senate Committee on Small Business and discussed some of the challenges facing American small businesses. Dr. Faulkender's full written testimony can be found here. An abbreviated version of it is below.
(Link to full testimony found here)
Challenges Facing America's Small Businesses
The current challenges confronting our economy are largely the result of over-stimulation. Excessive federal spending, notably the American Rescue Plan enacted in March 2021, has buoyed consumer demand.

This has resulted in businesses struggling to find enough American workers to meet that demand. While the Federal Reserve has belatedly started raising interest rates to curb inflation, policymakers must also focus on ways that we can increase the supply of available workers.

Absent a sufficient supply of workers, prices are rising at a pace not seen in 40 years. According to the National Federation of Independent Businesses, 32 percent of small business owners report that inflation is their single most important problem operating their business, the highest reading since the fourth quarter of 1980.

The pace of jobs recovery from the depths of the pandemic has been impressive. Thanks largely to the work of the Trump Administration, we have already recovered more than 96 percent of the 22 million jobs lost from the pandemic recession. For context, it took more than 6 years to recover the jobs lost during the 2008 financial crisis fully.

The United States is still 822,000 jobs short of where employment was in February 2020, even though our population has grown by nearly 4 million. While the unemployment rate is low, labor force participation is still more than 1 percent below pre-pandemic levels.
What Policymakers Can Do to Alleviate These Challenges
The fundamental problem is that we have a labor shortage. Our primary focus should be on implementing policies that will increase the size of the domestic labor force across the skills distribution.

We must stop providing prime-age, able-bodied adults excessive amounts of cash payments and social services detached from work requirements. The Biden Administration has proposed eliminating work requirements from eligibility for child tax credits and has opposed state-requested Medicaid waivers that have work requirements.

We should reduce the regulations associated with obtaining the training and experience workers need. Regulation is particularly costly for small businesses as the efforts to implement regulations are often the same for companies with five employees as those with 500.

The evidence shows that most government training programs are not effective at securing higher-paying jobs for participants. There are already too many overlapping state and federal job training programs that do not provide the skills employers are looking for. The last thing we need is an even larger federal bureaucracy when those workers could instead fill employment gaps in the private sector.

We should re-examine how to keep older Americans working longer. According to recent Federal Reserve Bank of Kansas City research, "individuals aged 65 and older account for almost 66 percent of the missing labor force as of March 2022." While some of this comes from the differential effects of COVID-19 based on age, the work disincentives in Social Security likely also contribute.

Somebody aged 64 who has started taking benefits but makes $30,000 from working would see their Social Security benefit reduced by more than $5,000. The current Social Security structure tends to discourage Americans from continuing to work at a time when our labor force is too small.

We need to make our immigration system more skills and merit-based. The current high-skilled visa program needs to be reformed so that we select those that possess the highest skills needed to continue to grow our economy.