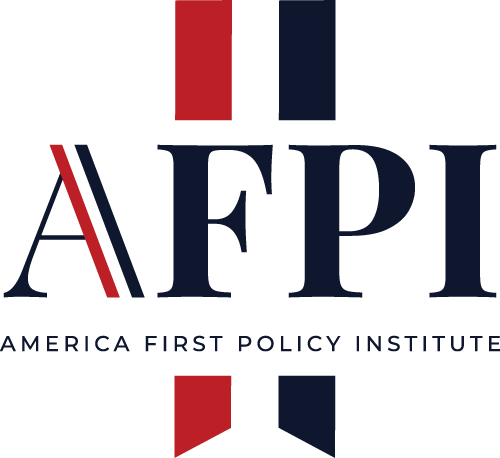 Center for Homeland Security and Immigration
Fact vs Fiction: The Southern Border
October 06, 2022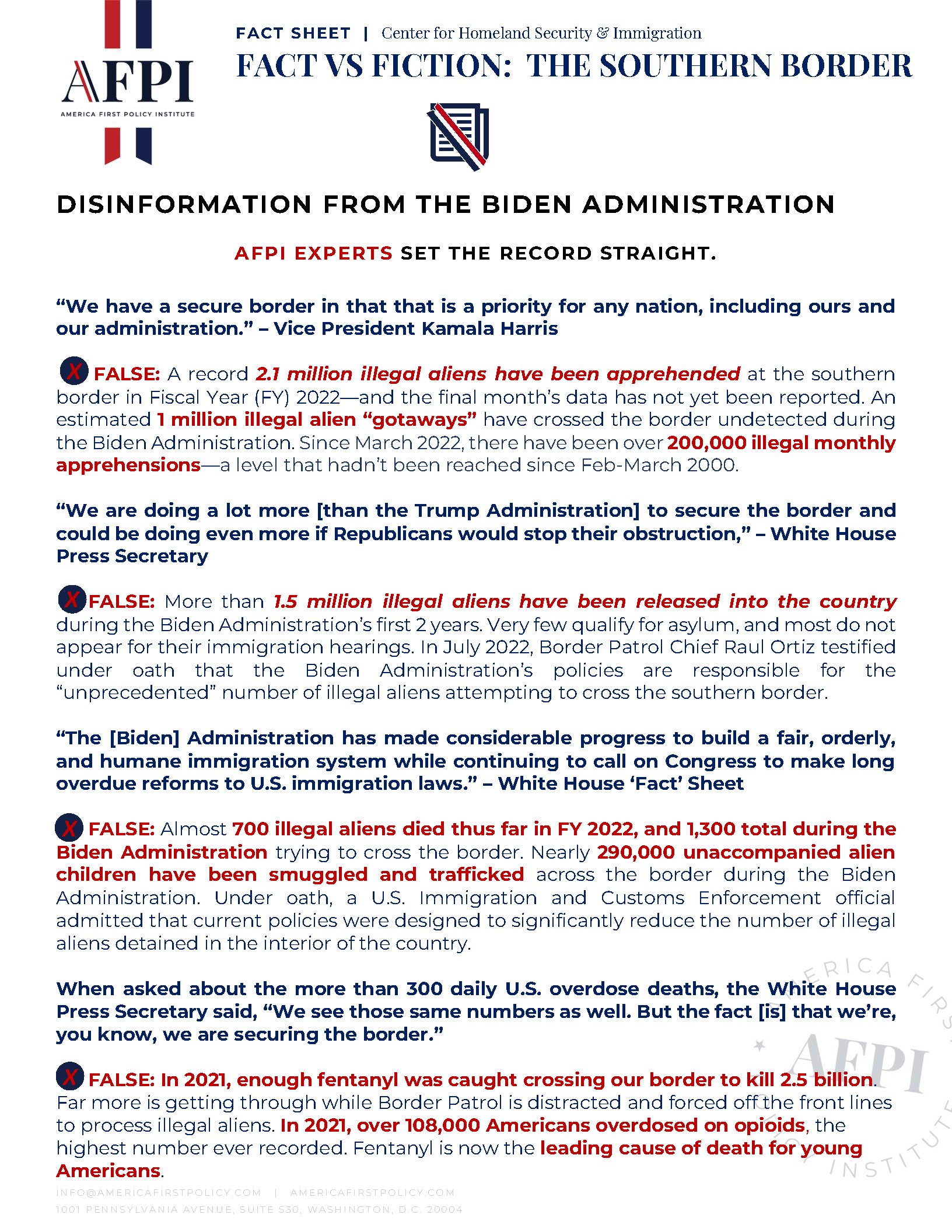 Download
Full Report
TOPLINE POINTS
DISINFORMATION from the BIDEN ADMINISTRATION
AFPI EXPERTS SET THE RECORD STRAIGHT.
"We have a secure border in that that is a priority for any nation, including ours and our administration." – Vice President Kamala Harris
FALSE: A record 2.1 million illegal aliens have been apprehended at the southern border in Fiscal Year (FY) 2022—and the final month's data has not yet been reported. An estimated 1 million illegal alien "gotaways" have crossed the border undetected during the Biden Administration. Since March 2022, there have been over 200,000 illegal monthly apprehensions—a level that hadn't been reached since Feb-March 2000.
"We are doing a lot more [than the Trump Administration] to secure the border and could be doing even more if Republicans would stop their obstruction," – White House Press Secretary
FALSE: More than 1.5 million illegal aliens have been released into the country during the Biden Administration's first 2 years. Very few qualify for asylum, and most do not appear for their immigration hearings. In July 2022, Border Patrol Chief Raul Ortiz testified under oath that the Biden Administration's policies are responsible for the "unprecedented" number of illegal aliens attempting to cross the southern border.
"The [Biden] Administration has made considerable progress to build a fair, orderly, and humane immigration system while continuing to call on Congress to make long overdue reforms to U.S. immigration laws." – White House 'Fact' Sheet
FALSE: Almost 700 illegal aliens died thus far in FY 2022, and 1,300 total during the Biden Administration trying to cross the border. Nearly 290,000 unaccompanied alien children have been smuggled and trafficked across the border during the Biden Administration. Under oath, a U.S. Immigration and Customs Enforcement official admitted that current policies were designed to significantly reduce the number of illegal aliens detained in the interior of the country.
When asked about the more than 300 daily U.S. overdose deaths, the White House Press Secretary said, "We see those same numbers as well. But the fact [is] that we're, you know, we are securing the border."
FALSE: In 2021, enough fentanyl was caught crossing our border to kill 2.5 billion. Far more is getting through while Border Patrol is distracted and forced off the front lines to process illegal aliens. In 2021, over 108,000 Americans overdosed on opioids, the highest number ever recorded. Fentanyl is now the leading cause of death for young Americans.