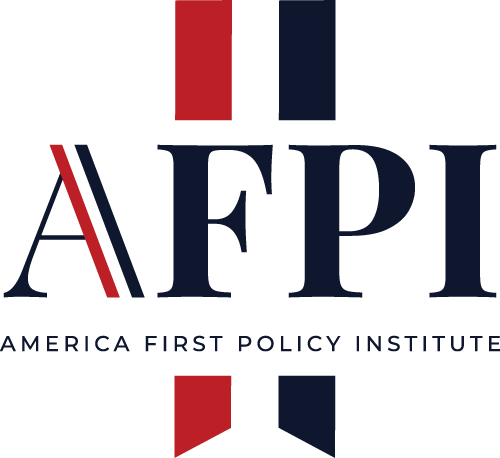 Center for American Prosperity
Blog: America needs a real infrastructure plan, and this legislation doesn't cut it.
August 10, 2021
Nearly every American agrees that our Nation's infrastructure needs improvement. Who hasn't driven on a road pocked with potholes, sat frustrated in endless traffic on roads designed for fewer cars, experienced recurring internet connectivity issues, or lost power because of an aging and overtaxed power energy grid? Infrastructure improvement is a bipartisan issue. However, the media-heralded "bipartisan" Senate bill distorts the meaning of infrastructure by shepherding through corporate welfare, social engineering, and inflationary spending, thereby missing out on the opportunity to address genuine infrastructure needs for the American people.
Based on the text of the Senate bill, one must conclude that the definition of "infrastructure" has changed. Out of a bill totaling more than $1 trillion, only $110 billion goes to roads, bridges, highways, ports, waterways, and major projects, despite the American Society of Civil Engineers reporting that 20 percent of America's more than 4 million roads are in poor shape and that the U.S. faces a $800 billion repair and maintenance backlog. If the bill chooses not to address these pressing needs, what creative notions of infrastructure does it prioritize instead? Some particularly egregious examples are:
A down payment on the Green New Deal:

$21.5 billion to the Department of Energy for what amounts to a green venture capitalist investment fund;
$7.5 billion for EV charging stations, with the Department of Transportation deciding where to locate them;
$7.5 billion for electric buses and ferries;

Includes $66 billion for Amtrak and other rail, which is 60% of the amount spent on roads and bridges, even though only 5% of people rely on public transportation to get to work, and the 100 largest metros, particularly in the Northeast and West, accounting for a disproportionate 90% of Amtrak's ridership. The bill also explicitly eliminates taxpayer accountability from Amtrak's mission;
Corporate welfare, including a $6 billion handout to nuclear companies, $28 billion for electric transmission lines, and more money for flying electric taxis and hydrogen-powered trucks to transport freight;
And a pilot program for a national per-mile user fee, including testing potentially invasive tracking methods to determine individual vehicle miles traveled.
With what little money it dedicates to roads and bridges despite the pressing need, the bill also undermines any genuine effort at improving infrastructure by earmarking dollars to further the Administration's liberal social justice agenda to fix what Transportation Secretary Pete Buttigieg has described as the "racism physically built into some of our highways." It is telling that the term "equity" is used a total of 64 times in the bill and economic growth only 7 times.
The bill also fails to address barriers that create a disconnect between infrastructure spending and the process of actually physically building infrastructure. For example, one glaring omission is meaningful permitting reform. The average highway takes 7 years to permit (which is before construction even begins), and the cost per mile of interstate construction has more than tripled in inflation-adjusted terms since the 1960s. This distinction is important, because it is actual infrastructure that can improve long-term growth, not mere infrastructure spending.
While the legislation does not make the needed reforms to improve the modernization of the permitting process, the Biden Administration is simultaneously working to make permitting much harder. Multiple agencies are attempting to repeal the reforms of the previous administration while launching regulatory expansions of nearly every environmental statute, including the NEPA rule and the Waters of the United States Rule. The federal government's barriers to infrastructure development will delay and prevent investment from creating real, tangible results for American communities, families, and small businesses. This means, without meaningful regulatory and permitting reform, the bill will result in plenty of spending and corporate welfare and very few of its promised roads and bridges.
Proponents of the bill also claim that the $1.2 trillion in proposed spending is entirely paid for with new revenue or repurposed funds; that it will not increase the federal deficit nor saddle the American people with an even greater amount of debt. These claims, however, are outright false. The non-partisan Congressional Budget Office (CBO) analyzed the legislation and concluded that it will add over a quarter trillion to the deficit over the next decade. What is more, the Committee for a Responsible Federal Budget (CRFB) determined that—after accounting for both direct and indirect effects—the actual deficit impact could be as high as $400 billion. This deficit-funded spending spree is misguided given the low-return investments the funding is directed towards, as outlined above. But it is especially reckless amidst a federal debt burden approaching historic levels and comes as unchecked inflation has completely eroded the wage gains of Americans and reduced purchasing power in each month of 2021. By increasing the deficit even further, the senators advancing this legislation are complicit in risking higher and longer-lasting inflation that harms low- and middle-income Americans the most.
This infrastructure bill is a missed opportunity for America. It will likely set the stage for even worse legislation through the budget reconciliation process. The bottom line is that America needs a real infrastructure plan, and this legislation doesn't cut it.