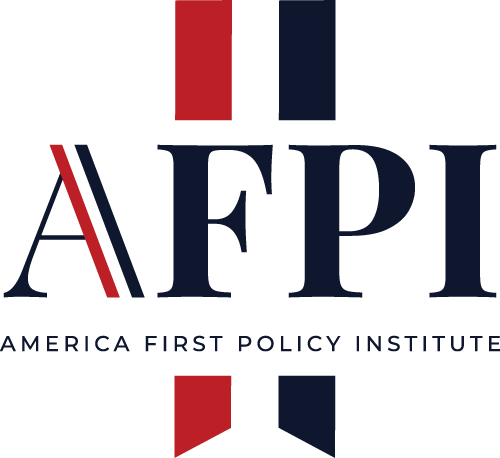 The National Space Council Four Years Later - Top Ten Achievements that Benefitted America
June 30, 2021
Today marks the 4-year anniversary of President Donald J. Trump issuing and signing Executive Order (EO) 13803, which revived the National Space Council. The council—which fostered close coordination, cooperation, and exchange among agencies and with the private sector—was established by President George H.W. Bush in 1989 but later terminated by President Bill Clinton in 1993. EO 13803 revived the council and reinvigorated America's role as a leader in space, just as it strengthened America's economy and advanced the security of the American people. On May 1, the current administration confirmed its interest in maintaining the National Space Council's activities by naming Vice President Kamala Harris the chairman of the council. While it has not been announced when the council will reconvene, this commitment brings confidence that the space industry will continue to have the bully pulpit to maintain its economic trajectory. This milestone offers an opportunity to place the council in the context of the top 10 achievements made under the previous administration on space policy.
Boosted the Space Economy: While the space economy has grown gradually by more than 70 percent since 2010, the space council's leadership under the Trump-Pence Administration contributed to an immediate jump in the size of the space economy by more than $54 billion from 2016 to 2017 and by almost $100 billion overall during the past 4 years. Optimism in the space industry is now sky-high, with Bank of America Merrill Lynch projecting the size of the space industry to expand by a factor of eight over the next 3 decades to reach at least $2.7 trillion, explaining that "we are entering an exciting era in space where we expect more advances in the next few decades than throughout human history."
Reinvigorated America's Human Space Exploration Program In December 2017, President Trump signed White House Space Policy Directive 1, which amended Presidential Policy Directive-4 (PPD-4) from 2010. PPD-4 committed the U.S. to expand international space cooperation, pursue innovative space technologies, and more. President Trump's change addressed the need for guidance and resources to facilitate space missions beyond Low Earth Orbit, specifically to establish operations on the Moon and then eventually on Mar's surface and beyond as part of NASA's Artemis Program. This directive also put a greater emphasis on private sector partners to partner with the U.S. government, ensuring a greater dependence on the commercial space industry.
Delivered The American First National Space Strategy In 2018, President Trump unveiled his American First National Space Strategy, which emphasized the need for a dynamic and cooperative interplay between national security, commercial, and civil space sectors to put American interests first by "powering vast new industry, spurring incredibly new technology, and providing the space security we need to protect the American people."
Streamlined Regulations on Commercial Use of Space In May 2018, President Trump signed his Space Policy Directive 2, which called upon the Executive Branch to review existing regulations to ensure that they are not harmful, unnecessary, or conflicting. The goal of this audit was to ultimately remove government impediments to economic growth and encourage U.S. space commerce leadership while expanding America's foreign policy and national security toolkit by bringing in the private sector as a key stakeholder. This was quickly celebrated by industry voices, with Space.com stating that "Trump's new Space Policy Directive 2 could make life easier for SpaceX and others" and Alan Stern, Chairman of the board of the Commercial Spaceflight Federation (who initially opposed President Trump's action) stating, "Now we can foresee a more streamlined legal and administrative regime that will allow us to continue to help transform how Americans access and use space."
Established a National Space Traffic Management Policy In June 2018, President Trump signed Space Policy Directive 3, which addressed issues regarding monitoring objects in orbit.This policy shift established a process and standards called Space Traffic Management to prevent collisions between orbiters and limit the growth of orbital debris, such as what happened following the first space collision in 2009 between a decommissioned Russian satellite and a U.S. satellite company Iridium. This action positioned the United States as the global leader in space traffic management.
Established the United States Space Force With the signing of the 2020 National Defense Authorization Act, President Trump created the sixth branch of the armed forces (the first new branch since 1947), the U.S. Space Force, and established a U.S. Space Command. The U.S. Space Force's mission, which acknowledges China's ambitions in space, is to organize, train, and equip space forces to protect U.S. and allied interests in space, including developing military space professionals, maturing the military doctrine for space power, and organizing space forces to present to our combatant commands. Like the Navy's role in protecting commerce on the open seas, the Space Force is securing our operations in space from cyber attacks that could take down our operating systems.
Established Cybersecurity Principles for Space Systems In 2020, President Trump signed Space Directive-5, which directed executive departments and agency leadership to develop best practices both in the public and private sectors to secure space assets and their accompanying infrastructure from cyber threats and ensure that operations are successfully undertaken.
Delivered a National Strategy for Space Nuclear Power and Propulsion Probably the most underrated accomplishment in the Trump Administration was Space Policy Directive-6, which established a national strategy pledging the development and use of space nuclear power and propulsion (SNPP) systems for scientific, exploration, national security, and commercial objectives. SNPP systems approved by President Trump will now allow American Astronauts to travel 140 million miles from Earth to Mars in roughly 90 days. Compared with our current capabilities, the shortest possible trip for an unmanned spacecraft is 7 months, while a crewed mission is expected to take at least 9 months.
Established the U.S. Space-Based Positioning, Navigation, and Timing Policy The National Space Council, with the leadership of President Trump, issued Space Policy Directive-7 to improve GPS cybersecurity. The directive recommended that both public and private sector organizations should have access to backup Position, Navigation, and Timing (PNT) technologies as the GPS systems become vulnerable from increased usage from the military, civil, and commercial applications. For the longevity of space commerce, this was a critical objective to ensure signal capacities are managed and services are always provided.
For the First Time in a Decade, U.S. Astronauts, Aboard an American Rocket Launched from American Soil to the International Space Station Without question, the most significant accomplishment for the National Space Council was the launch of Launch America,SpaceX's Dragon 2 spacecraft, which was the first crewed American flight to the International Space Station since the Space Shuttle's retirement in 2011. This event made history as the first-ever crewed commercial rocket flight into space, signaling a new era of commercial-manned missions and allowing the United States to "accomplish great things in the final frontier." While universally celebrated and stirring the imagination of every American, John Logsdon, Professor of Political Science and International Affairs at George Washington University, says the launch "will be a reminder of the U.S. aspiration to lead the development of the space frontier."
As we celebrate all these accomplishments from the last four years and the emergence of a new, potentially trillion-dollar industry, the United States must ensure that its space industry remains a priority and its colossal growth continues without being stunted by bad policy or bloating bureaucracy. As the National Space Council goes into its 5th year, the Biden Administration has the opportunity to carry on the council's missions to ensure America's national interests are protected, and it maintains supremacy in space for generations to come.
Steven M. Smith serves as AFPI's Chief of Staff and Director of the Center for New Frontiers. Smith recently served as a Special Assistant to the President and Chief of Staff to the Director of the White House Office of American Innovation and the Domestic Policy Council.