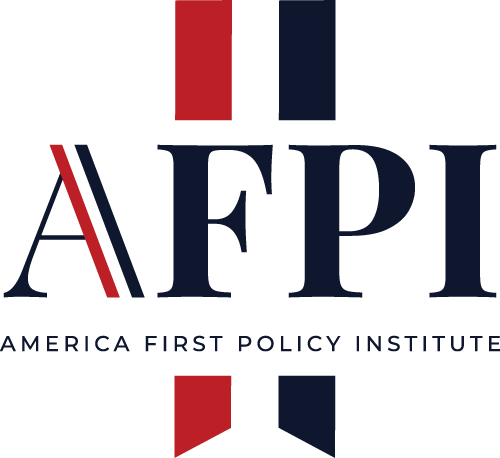 Center for Law and Justice
The United States Has a Crime Crisis
October 17, 2022
WASHINGTON, D.C. – Crime in America has been on the rise at an alarming rate, and the American people have had enough. This week the America First Policy Institute (AFPI) will focus on several critical issues for Americans and the America First solutions to restore law, justice, and safety to our frightened communities.
Crime is affecting nearly every community across the country. In fact, just two years ago, only 38% of Americans believed crime posed a threat to their livelihoods. Just one year later, 51% of Americans now believe crime poses a threat to their livelihoods.
"It is unfortunate that in 2022 America is facing a historic crime crisis that has proven to be a disastrous result of the radical Left's soft-on-crime policies," said Matt Whitaker, Co-Chair of the Center for Law & Justice at the America First Policy Institute. "It is time that the Biden Administration takes seriously the concerns of the overwhelming number of American Citizens who believe crime is negatively affecting the quality of their lives."
"In just two short years, our communities have now become historically vulnerable to rampant and out-of-control crime," said Pam Bondi, Co-Chair of the Center for Law & Justice at the America First Policy Institute. "Our communities are less safe because of the Left's fanatical desire to "defund the police" and assign progressive prosecutors that oversee criminal activity — many times letting the criminal off the hook. Until the Biden Administration listens to the American people, crime will, unfortunately, continue to wreak havoc on our precious communities."
In the Nation's ten largest cities, murder rates in the first half of 2022 were more than 50% higher than they were over the same period in 2019. In large departments, the retirement rate increased by nearly 30% in recent years, while hiring new officers dropped by 5%.
The America First Agenda prioritizes restoring law and order to make our communities safer. Elements of this plan include:
Stop the decriminalization of crimes at the state and federal levels.

Coordinate a nationwide crackdown on theft and violent crime through strong penalties and sure prosecution.

Declare Antifa as a domestic terrorist organization.

Support enhanced penalties for assaults on law enforcement officers while acting in the line of duty.

Prioritize community outreach and develop "strong and positive" relationships between the community and police.

Finish the Border Wall and fully fund Border Patrol agents to stop the flow of illegal aliens, drugs, and human trafficking across the southern border.
This week, AFPI's Center for Law & Justice will be releasing a series of fact sheets highlighting the dramatic rise in crime and violence across the Nation over just the past couple of years. The Center will also publish a research paper looking at how progressive prosecutors have been subverting the rule of law and endangering communities in the name of "social justice."
Learn more about AFPI's Center for Law & Justice here.