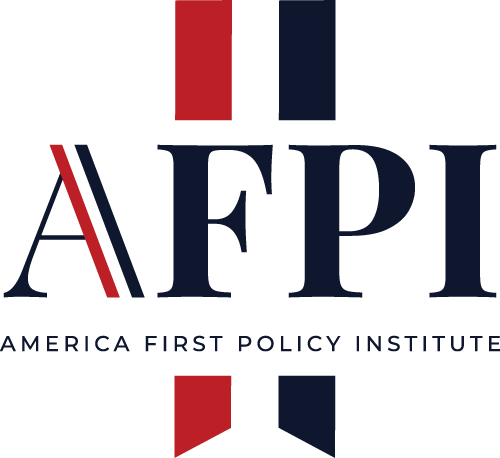 Center for American Prosperity
Americans' Inflation Nightmare Continues
March 10, 2022
Key Takeaways:
According to just-released data, the consumer price index (CPI) rose by 7.9% year-over-year in February, surpassing 40-year highs for consumer inflation.

In February, gasoline, shelter, and food were the largest contributors to inflation, which does not fully incorporate the steep rise in gasoline prices in recent weeks. Since January 2021, the average price of gasoline in the United States has risen from $2.38 per gallon to $4.32, an 82% increase.

This inflation has eroded the value of the average worker's paycheck by 2.6%, amounting to nearly a $1,000 inflation tax since this inflationary episode started — a tax disproportionately borne by low-income Americans and seniors living on fixed incomes.

The latest release in January of producer price index (PPI) data shows that small businesses continue to confront nearly double-digit producer inflation — with the PPI rising by 9.7% year-over-year — putting consumers at continued risk small businesses will ultimately pass on higher costs.

In light of the Biden Administration's ineffective response to inflation, the Federal Reserve has indicated that it alone will have to take painful action to contain inflation by aggressively raising interest rates, making borrowing more expensive for families while the Federal Government continues to spend trillions of dollars it does not have.
Inflation has surged with a vengeance since the Biden Administration's American Rescue Plan Act went into effect in early 2021, exacting a steep toll on Americans' pocketbooks. According to just-released data from the Bureau of Labor Statistics shown in figure 1, the CPI increased 7.9% year-over-year in February, meaning that consumer inflation is the highest it's been since January 1982.
To put these numbers in context, we have seen prices rise more in the 13 months of the Biden Administration than we observed over the entire 48 months of the Trump Administration. From January 2017 to January 2021, prices rose an average of 1.86% per year for a total of 7.63% for the full 4 years. In just the 13 months since January 2021, prices have risen 8.38%.
The largest component of the increase in consumer prices in February was the significant rise in energy costs. Gasoline prices alone rose 6.6% in February 2022 — which does not include the further steep increases in recent weeks — as Americans face the consequences of the Biden Administration's ongoing war on American energy that has strategically weakened the U.S., limited our ability to support our allies, and financed Putin's aggression in Ukraine. Since the president took office, the average national price for a gallon of gas has risen from $2.38 per gallon to $4.32, an 82% increase.
Paychecks have failed to keep pace with this rapid inflation, with the average worker experiencing a 2.6% cut to their real wage. During the inflationary episode, the loss of purchasing power amounts to nearly a $1,000 inflation tax, violating the Biden Administration's false pledge to shield people earning less than $400,000 from tax hikes. In fact, low-income workers and seniors living on fixed incomes suffer most from inflation.
Based on the latest producer price index (PPI) data from January released last month, small businesses are also feeling the pressure of nearly double-digit price increases, with producer inflation coming in at 9.7% year-over-year. This inflation creates financial strain and is a warning sign for consumers if small businesses are forced to pass along these higher costs.
As Tyler Goodspeed, Acting Chairman of the Council of Economic Advisors under President Trump, testified to Congress this week, "the increase in the year-over-year core inflation rate in the United States is almost quintuple that in the Euro area… a key difference between the United States and other major economies is that U.S. fiscal policy in 2021 stimulated demand on an unprecedented scale while simultaneously impeding a recovery in supply." Even though the impacts of COVID-19 have been global, the price increases Americans are suffering from are significantly higher than what Europeans are confronting. Therefore, the cause of inflation is likely the result of different policies that were pursued in the United States, namely the American Rescue Plan (ARP) enacted in March 2021. As much as progressives attempt to blame everyone but themselves for the massive increase in prices in the last 13 months, the evidence overwhelmingly demonstrates that this inflation is largely unique to the United States and began soon after the ARP was enacted.
Since then, the Biden Administration failed in its response to this dangerously high inflation. The Biden Administration spent much of the last several months trying to explain why more of the same philosophy of deficit spending, tax hikes, and anti-work policies would somehow reverse the inflation that they largely helped fuel. On energy, the Biden Administration refuses to reverse course on its disastrous energy policy and unleash U.S. energy production. Instead, it is doubling down on the policies that have sacrificed American energy security and ceded strategic advantage to our adversaries. For example, the Administration refuses to consider restarting the construction of the Keystone Pipeline or end its federal freeze on new oil and gas leases and permits, all while continuing to push for further federal climate activism, including within the federal reserve. Rather than return to being a net energy exporter, the Biden Administration is instead looking —with limited success—to purchase oil from Venezuela, Iran, and Saudi Arabia.
Mortgage rates have risen by nearly a percentage point over the past year, with the pace of rate increases picking up in recent months as markets respond to the reality that the only path out from this inflationary episode will be painful rate increases by the Federal Reserve, given the total absence of an effective policy response by the Biden Administration. For Americans contemplating buying a house, inflation is eroding their purchasing power while adding $150/month (or $1,800 per year) for a $300,000 mortgage.
Americans far and wide continue to suffer from the Biden Administration's reckless tax-and-spend, anti-work, anti-energy policy agenda, and only time will tell when consumers' pocketbooks feel some relief.