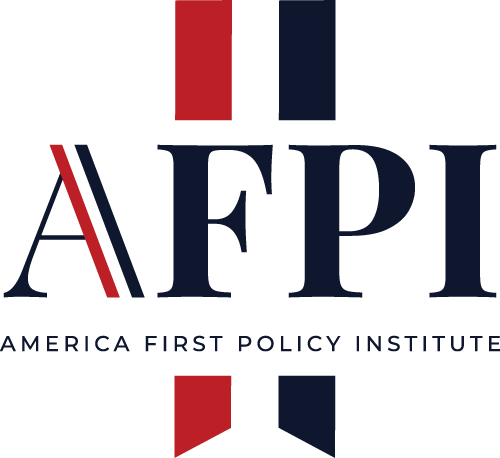 Center for American Trade
AFPI ANNOUNCES ROBERT LIGHTHIZER AS CHAIRMAN OF THE CENTER FOR AMERICAN TRADE
September 24, 2021
Today, America First Policy Institute (AFPI) announced its newest addition—Robert Lighthizer—as the Chairman of the Center for American Trade. Under former Ambassador Lighthizer's leadership, the Center for American Trade will focus on promoting fair trade policies that put America's families, workers, manufacturers, and farmers ahead of the interests of global competitors.
"AFPI is honored to have Ambassador Lighthizer join our all-star team," stated Brooke L. Rollins, AFPI's President and CEO. "For years, the D.C. and global corporate elites, in the name of free trade orthodoxy, allowed markets and market efficiencies to be an overwhelming influence on policy decisions. But Ambassador Lighthizer, alongside President Trump, changed that trajectory and re-engineered our Nation's trade policy to finally put America first. Politicians before President Trump promised to put America first in trade negotiations, but President Trump, with the help of Ambassador Lighthizer, is the only one who actually delivered on this promise."
"Ambassador Lighthizer's contributions to the American economy and most importantly, the American worker, are beyond compare," stated Linda McMahon, Chair of AFPI's Board of Directors. "I'm grateful for the time we were able to work together during the Trump Administration to ensure that America's workers and small businesses were put ahead of global interests and foreign competitors. At AFPI, we will continue to work together to advance policies that embody both free and fair trade."
Upon joining AFPI, Lighthizer noted, "Working alongside President Trump, we changed the paradigm on trade negotiations away from a focus on corporate profits and instead put American workers first. We also raised the alarm on the tremendously unfair trade practices of the People's Republic of China. President Trump and I also successfully renegotiated the failed NAFTA agreement and helped replace it with the first worker-forced trade agreement, which passed Congress with 90 percent of Republicans' and Democrats' support. At AFPI, I hope to continue to advance this new paradigm and continue the transformative policies we championed during the Trump Administration."
###
Robert Lighthizer's bio is included below.
Robert Lighthizer serves as the Chairman of AFPI's Center for American Trade, and is originally from Ashtabula, Ohio. Prior to joining AFPI, Lighthizer served as the 18th United States Trade Representative (USTR) during the Donald J. Trump Administration. Alongside President Trump, Lighthizer engineered a historic trade agreement with China that put American workers, farmers, and manufacturers first. An experienced trade negotiator and litigator, Lighthizer has dedicated his life working for equitable trade enforcement for the U.S. and has an impressive record of fighting for American workers, farmers, manufacturers, and businesses. Prior to joining the Trump Administration, Lighthizer was a partner of law at Skadden, Arps, Slate, Meagher & Flom LLP (Skadden), where he practiced international trade law for over 30 years. Before joining Skadden, Lighthizer served as Deputy USTR for President Ronald Reagan. During his tenure, Lighthizer negotiated over two dozen bilateral international agreements, including agreements on steel, automobiles, and agricultural products. As Deputy USTR, he also served as Vice Chairman of the Board of the Overseas Private Investment Corporation. Lighthizer earned a Bachelor's degree at Georgetown University and his Juris Doctor from Georgetown University Law Center. He has two children and in his free time, he enjoys playing golf.