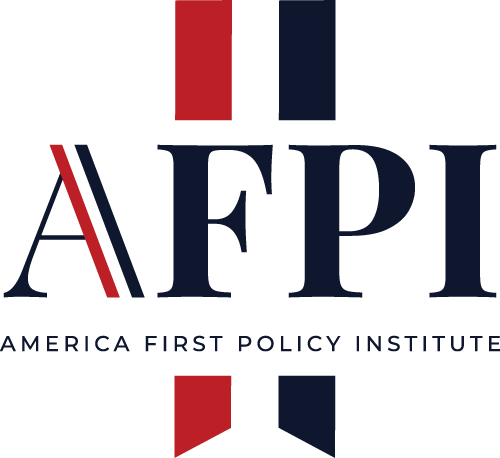 Center for Homeland Security and Immigration
State Legislative Priority: Ensuring a Legal Workforce
December 07, 2022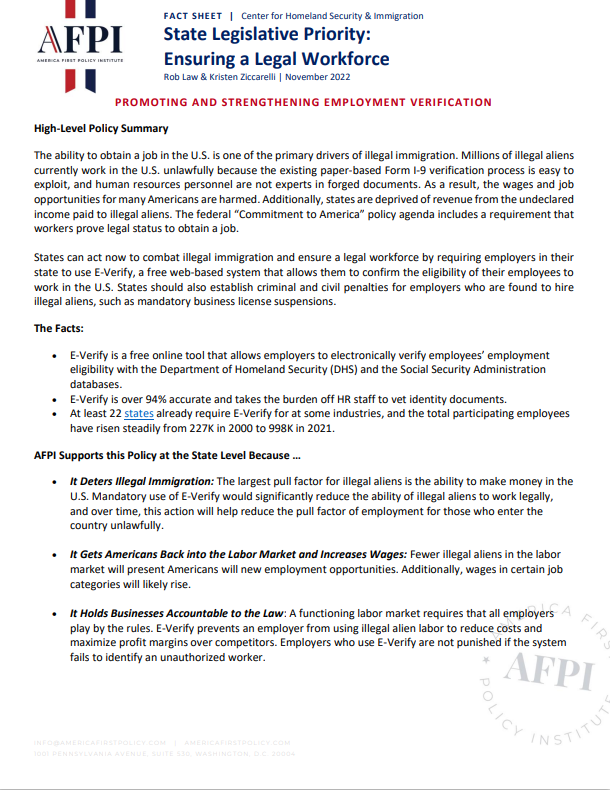 Download
Full Report
promoting and strengthening employment verification
High-Level Policy Summary
The ability to obtain a job in the U.S. is one of the primary drivers of illegal immigration. Millions of illegal aliens currently work in the U.S. unlawfully because the existing paper-based Form I-9 verification process is easy to exploit, and human resources personnel are not experts in forged documents. As a result, the wages and job opportunities for many Americans are harmed. Additionally, states are deprived of revenue from the undeclared income paid to illegal aliens. The federal "Commitment to America" policy agenda includes a requirement that workers prove legal status to obtain a job.
States can act now to combat illegal immigration and ensure a legal workforce by requiring employers in their state to use E-Verify, a free web-based system that allows them to confirm the eligibility of their employees to work in the U.S. States should also establish criminal and civil penalties for employers who are found to hire illegal aliens, such as mandatory business license suspensions.
The Facts:
E-Verify is a free online tool that allows employers to electronically verify employees' employment eligibility with the Department of Homeland Security (DHS) and the Social Security Administration databases.

E-Verify is over 94% accurate and takes the burden off HR staff to vet identity documents.

At least 22

states

already require E-Verify for at some industries, and the total participating employees have risen steadily from 227K in 2000 to 998K in 2021.
AFPI Supports this Policy at the State Level Because …
It Deters Illegal Immigration:

The largest pull factor for illegal aliens is the ability to make money in the U.S. Mandatory use of E-Verify would significantly reduce the ability of illegal aliens to work legally, and over time, this action will help reduce the pull factor of employment for those who enter the country unlawfully.

It Gets Americans Back into the Labor Market and Increases Wages:

Fewer illegal aliens in the labor market will present Americans will new employment opportunities. Additionally, wages in certain job categories will likely rise.

It Holds Businesses Accountable to the Law

: A functioning labor market requires that all employers play by the rules. E-Verify prevents an employer from using illegal alien labor to reduce costs and maximize profit margins over competitors. Employers who use E-Verify are not punished if the system fails to identify an unauthorized worker.